A collection of some IV Cards for Masses in honour of St. Josemaria
Monsignor Fernando Ocáriz will visit various countries in Europe during the next two months to be with the faithful and friends of the Prelature. Here...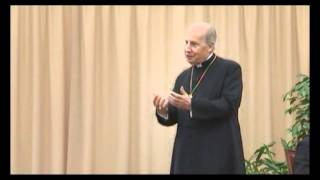 Bishop Javier Echevarria, who was born on June 14, 1932 and died on December 12, 2016, speaks about Saint Josemaria's devotion to the Eucharist in...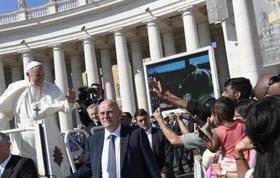 In his June 21 general audience, Pope Francis spoke about the important role of the saints in the Church, and the need for "saints in everyday life."
A list of some locations for the Masses in honor of St Josemaria.
A book by Monsignor Fernando Ocáriz, Prelate of Opus Dei, is now available from Scepter Publishers in English: "Love in Action: Loving God and...
A new app with four novenas, for the family, for work, for the sick, and for forgiveness, is designed to make it easier to ask Saint Josemaria's help...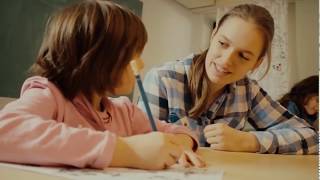 In June 1974 Saint Josemaria had a get-together with a large number of people in Sao Paulo, Brazil. He reminded them that we are all called to...
On June 26, the feast of Saint Josemaria Escriva, EWTN will air programs featuring the founder of Opus Dei, both in the U.S. and around the world.
In a decree dated April 26, Pope Francis authorized that Montse Grases (1941-1959), a young woman of Opus Dei, had practiced the virtues in an heroic degree and could be declared venerable.
Seeking the intercession of men and women who have died with a reputation for holiness is a common practice in the Catholic Church. Examples of favors received through the intercession of Montse follow.
Montserrat Grases was born in Barcelona on July 10, 1941. Montse, as she was known by everyone, had 8 siblings. Her parents sought to create a family climate in which sincere faith was fostered, with great respect for the children's freedom.
I am every day more convinced that happiness in Heaven is for those who know how to be happy on earth. (The Forge, 1005)
(On June 26, the Church celebrates the Feast of Saint Josemaria).
You wrote: ``Simile est regnum caelorum ‑‑ the Kingdom of God is like a treasure|... This passage from the Gospel has taken root in my soul. I had read it so many times before, without grasping its meaning, its divine flavor.'' Yes, everything. The prudent man has to sell everything to obtain the treasure ‑‑ the precious pearl of Glory. (The Forge, 993)
Think how pleasing to Our Lord is the incense burnt in his...
An African Smile - Don Alvaro and Nigeria
Mary Agbu has 9 children. She was expecting her first child Alvaro when Bishop Alvaro del Portillo came to Nigeria in 1989. She remembers vividly advice the prelate gave her and her husband for the formation of their children. She tells of some special favors received through the intercession of Alvaro del Portillo.
Christine met Bishop Alvaro del Portillo when he came to Nigeria in 1989. She has a vivid memory of that encounter and especially of a work of art Don Alvaro did for her!
Florence Ibekwe works in the poultry unit of the Iroto Rural Development Centre, Ogun State Nigeria. Here she tells of a favor she received thanks to the intercession of the soon-to-be-blessed Alvaro del Portillo