Jeremy White's biographer, Ikechukwu Obiaya describes his writing as self-discovery.
From April 18th to ​the 21st, Monsignor Fernando Ocáriz ​made his first pastoral visit as Prelate of Opus Dei. This article offers some news about his...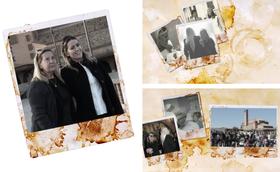 A testimony to how our Lady of Torreciudad changed the heart of a strong mother.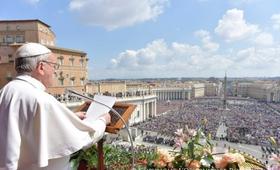 Pope Francis in his Regina Coeli address on Sunday April 23 stressed the close tie between the forgiveness of sins and divine mercy: "we see the...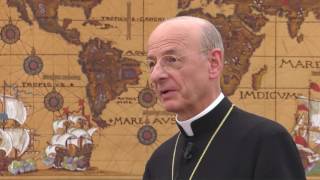 Some clips from two get-togethers in Rome with Monsignor Fernando Ocáriz, for students taking part in the UNIV forum this past week.
Adaeze trained as an orthopedic nurse. After finishing nursing school in 2012 she found herself working as an assisting nurse in a clinic in Enugu...
In a decree dated April 26, Pope Francis authorized that Montse Grases (1941-1959), a young woman of Opus Dei, had practiced the virtues in an heroic degree and could be declared venerable.
Seeking the intercession of men and women who have died with a reputation for holiness is a common practice in the Catholic Church. Examples of favors received through the intercession of Montse follow.
Montserrat Grases was born in Barcelona on July 10, 1941. Montse, as she was known by everyone, had 8 siblings. Her parents sought to create a family climate in which sincere faith was fostered, with great respect for the children's freedom.
The more I am exalted, Jesus, the more I want you to humble me in my heart, showing me what I have been, and what I will be if you leave me. (The Way, 591)
Don't forget that you are a... dust-bin. That's why if by any chance the divine Gardener lays his hands on you, and scrubs and cleans you, and fills you with magnificent flowers, neither the scent nor the colour that embellish your ugliness should make you proud. Humble yourself: don't you know that you are the rubbish bin? (The Way, 592)
You are humble not when you humble yourself, but when you are humbled by others and you bear it for Christ. (The Way, 594)
Don't worry if they...
An African Smile - Don Alvaro and Nigeria
Mary Agbu has 9 children. She was expecting her first child Alvaro when Bishop Alvaro del Portillo came to Nigeria in 1989. She remembers vividly advice the prelate gave her and her husband for the formation of their children. She tells of some special favors received through the intercession of Alvaro del Portillo.
Christine met Bishop Alvaro del Portillo when he came to Nigeria in 1989. She has a vivid memory of that encounter and especially of a work of art Don Alvaro did for her!
Florence Ibekwe works in the poultry unit of the Iroto Rural Development Centre, Ogun State Nigeria. Here she tells of a favor she received thanks to the intercession of the soon-to-be-blessed Alvaro del Portillo